We look forward to meeting you and your four-legged friend!
Knowing what to expect and how to be prepared for your appointment at Arkansas Veterinary Emergency & Specialists will make the process quicker and more pleasant for both you and your pet.
Contact Us
What to Expect at a Specialty Appointment
Once you have been referred to our veterinary hospital by your primary care veterinarian, contact us to book your first appointment.
STEP 1   

Get Settled

Please arrive about 10 minutes early for your first appointment to fill out our New Patient Form. To save a bit of time, you can complete the New Patient Form online in advance.
STEP 2   

Meet Your Specialist & Talk About Your Pet

A member of our specialty team will review your pet's history and discuss their issues. You can ask any questions, and we'll take the time to answer.
STEP 3   

Examination, Diagnosis & Treatment

Once your pet has been assessed, we will provide you with a diagnosis and treatment options. Your veterinary specialist will work with you to determine a treatment plan for your pet.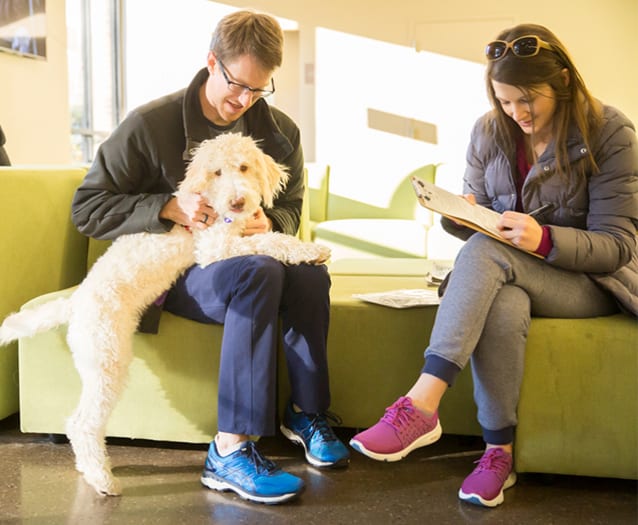 Financing Options
CareCredit and Scratch Pay are designed to help you finance health and wellness needs for you and your entire family, including your pets.
From Our Clients
"On a late Saturday night, I was able to find this emergency vet for my cat. It was horrible seeing her in pain and miserable. We were able to get in quickly, the staff was all very friendly and came to let me know what was going on throughout the visit. They were up front about costs and gave me estimates for treatment. I felt respected, I feel my cat was very well treated and cared for!"