Welcome to
Arkansas Veterinary Emergency & Specialists
At our animal hospital in Little Rock, our veterinarians and specialists are here to meet your pet's emergency and specialty needs. We provide quality, compassionate veterinary for cats and dogs in Central Arkansas.  
Contact Us
Emergency Care
We provide emergency services for cats and dogs in Little Rock. We welcome patients from Pulaski County, Saline County, Faulkner County, White County, and across Central Arkansas. 
Specialty Veterinary Care
From surgery to dermatology to ophthalmology and more, we have collected the most highly-qualified board-certified veterinary specialists in a wide range of specialties, making our hospital stand apart.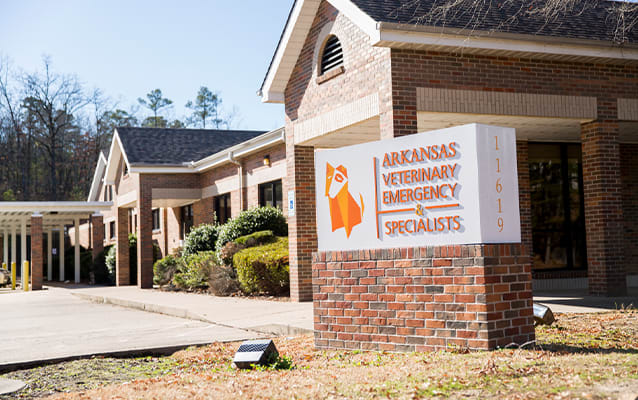 Hospital Features
Emergency Care
Fully-Equipped Facility
In-House Pharmacy
In-House Laboratory
Convenient Location
Convenient Free Parking
Wheelchair Accessible Premise
Phone Call Appointment Reminders
Experienced Veterinarians & Specialists
We are staffed with emergency veterinarians to provide your pet with comprehensive care when they need it most. We also offer the services of an in-house veterinarian who exclusively practices surgery and board-certified veterinary specialists during our regular weekday hours. 
Our Veterinarians       Our Specialists
Fully-Equipped Facility
Our facility was designed to meet your pet's specialty and emergency needs. We use the latest in veterinary care to provide exceptional service at our fully-equipped veterinary hospital which includes an in-house pharmacy and laboratory.
From Our Clients
"On a late Saturday night, I was able to find this emergency vet for my cat. It was horrible seeing her in pain and miserable. We were able to get in quickly, the staff was all very friendly and came to let me know what was going on throughout the visit. They were up front about costs and gave me estimates for treatment. I felt respected, I feel my cat was very well treated and cared for!"