Board-Certified Veterinary Criticalist
Arkansas Veterinary Emergency & Specialists provides critical care to pets experiencing serious illness or injury. We monitor your pet 24/7 to respond to their changing condition. We are proud to have the only Criticalist in Arkansas at our hospital to ensure that your companion gets the attentive care they need.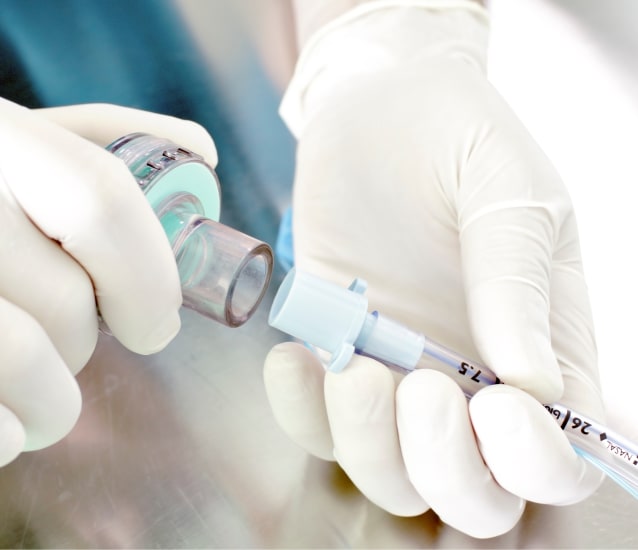 Critical Care for Little Rock Pets
When your companion becomes seriously ill or injured, they will require urgent care and veterinary attention to preserve both their health and their life. 
Veterinary critical care is the constant and ongoing care provided to animals when their condition is serious, isn't stable and could require medical intervention in the blink of an eye. 
At Arkansas Veterinary Emergency & Specialists, Dr. Jesse Bullock and veterinary team are proud to be able to not only provide immediate emergency services to pets suffering from pressing and serious illness, but to monitor their condition and support their recovery through our critical care services, including:
24/7 monitoring for pets in critical condition
Comfortable ICU where your pet can rest while treated and monitored
Electronic patient monitoring equipment to track your companion's vitals
The Animal Critical Care Unit at Arkansas Veterinary Emergency & Specialists
As part of our critical care services, the veterinarians at our Little Rock specialty and emergency hospital maintain a critical care unit (or ICU) for pets that require intensive treatments, therapies and monitoring until their condition stabilizes. 
As part of our dedication to giving the best possible care to our patients, we will ensure that they have a clean and safe environment to rest while we monitor them and help them in their recovery from serious illness. We make sure that the patients in our critical care unit have comfortable and clean kennels, have as much privacy as possible, and get all of the diligent care and attention that they need and deserve.
Critical Care Cases in Little Rock
Animals generally require veterinary critical care services when they experience a health issue that demands consistent monitoring, treatment and therapies over an extended period of time. That could be hours, days or even a week.
Any health condition that demands extended and complex treatments, drug therapies or 24/7 monitoring will likely fall under the purview of critical care. The following are some examples of health issues that may require critical care in our ICU: 
Respiratory failure
Venomous snakebite
Congestive heart disease
Recovery from a major veterinary surgery
Sepsis (extreme immune response to infection)
Multi-trauma patients (severe physical injuries)
Recovery from multiple transfusions or blood products
One or more instances of acute organ failure
Veterinary Critical Care FAQs
The following are some of the most common questions our Little Rock criticalist gets about the critical care services at our hospital.
From Our Clients
"I spent a night at AVES recently with my baby, she received excellent care. Dr. Kline did an amazing job getting my babies eyeball back into the socket. The staff was very caring and understanding. First time to ever go to an emergency vet, so it was a stressful night for momma, but they made it better."