Emergency Vet in Little Rock
Having a Pet Emergency? Call (501) 224-3784
At Arkansas Veterinary Emergency & Specialists, we offer emergency services for cats and dogs. If your pet is experiencing any concerning behaviors or symptoms, get to our veterinary hospital right away. Call ahead if you can. 
Call 501-224-3784
What To Do In A Pet Emergency
Knowing what to expect when you get to our hospital will help make the process easier for you and your pet. 
STEP 1   

Call Us Ahead If You Can

We know you may not be able to contact us in advance during an emergency, but if you are able it's always best. If you have time in advance, you can also complete our New Patient Form. 
STEP 2   

Get To Our Emergency Vet Immediately

When you arrive we'll show you into an exam room and ask you to complete our New Patient Form (if you have not already done so). A veterinary technician will triage your pet, and then an emergency veterinarian will complete a full exam of your pet. 
STEP 3   

Determine Course of Treatment

Once your pet has been assessed, your veterinarian will develop a treatment plan so your pet can receive the best possible care. Our in-house lab and diagnostic tools will help us diagnose your pet's symptoms and start treatment as soon as possible. 
Animal Emergency Q & A
In situations that require immediate attention, or could potentially be life-threatening, your pet needs emergency veterinary care.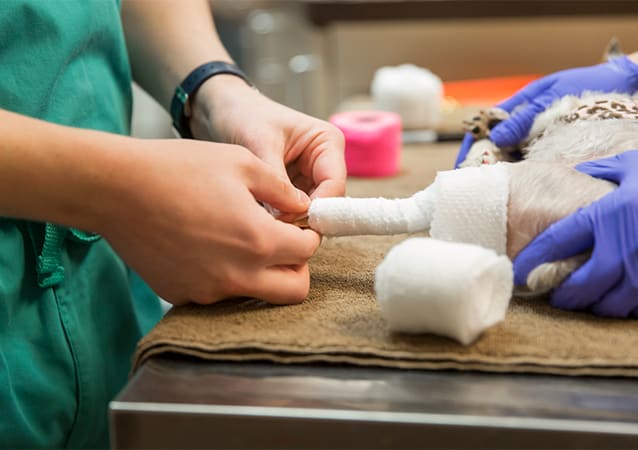 From Our Clients
"You were all so kind, caring and friendly from the phone call to picking him up after Briggs surgery was a great experience. I would highly recommend y'all to anyone needing your services. Thank you for being so good with Briggs and taking such good care of him! Thanks for making me feel better the whole time I was there and when when I came to pick him up!"